Summer is nearly over and we are sure you had a blast. Time off with your loved ones, good food, great looking beach outfits and a lot of sun. That's the good life!
Our research staff at stylesamplemag.com stayed busy though and came up with our first official research white paper. Inspired by the Hype Cycle of Technology, we called it The Hype Cycle of Sunglasses (a.k.a. The Hype Cycle of all Fashion Accessories?).
Countless hours of research went into this and the results give great insights. Finally, the mystery of why you need a new pair of sunglasses every year is revealed. And because pictures speak louder than words we put everything you need to know in the following infographic. Please share if you like it!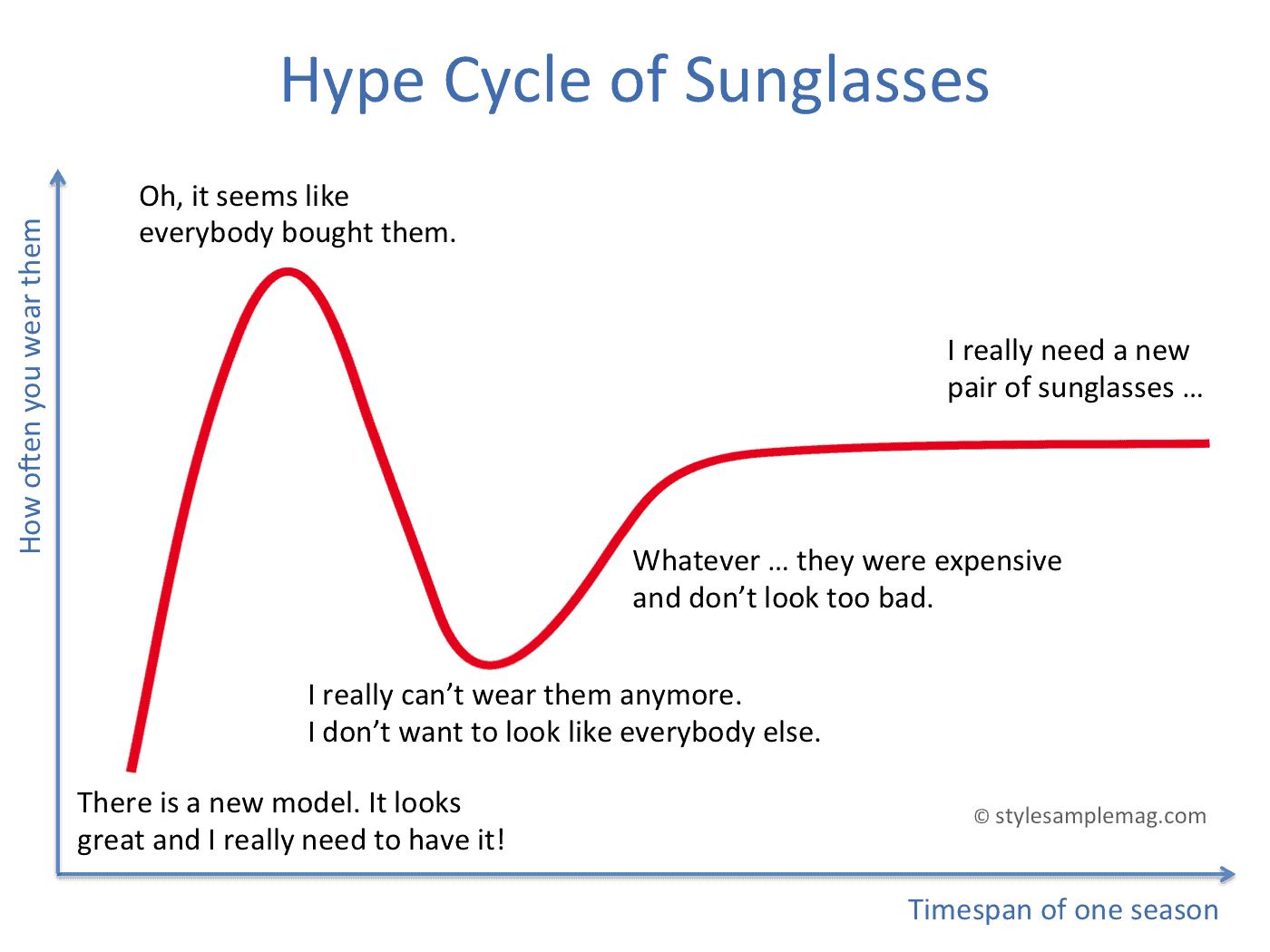 Just a thought … maybe we should see the results with a bird's-eye view and call it the "The Hype Cycle of Fashion"? What do you think?